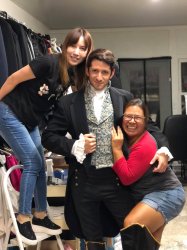 $0.00
Professional Wardrobe Fitting and Styling Appointments (FREE)
Free and EXCLUSIVE to Pi wardrobe clients only.
*Please get an appointment 1 to 3 days BEFORE your event/s. (Pref. on Sept. 26, 27, 28, & 29 to allow enough time for adjustments.)
*If you rented more than 1 gown, wardrobe stylists will fit ALL gowns in one appointment, so please get 1 date and 1 time slot only.
*Wardrobe crew will assign another appointment to dress you up onsite on the day of the party you're attending.